May 18, 2021
Shop stories: Explore Optus in Elsternwick Village
Respectful and knowledgeable service is what it's all about at Optus in Elsternwick Village.
Store manager Daniel Eustace believes that is why customers return again and again.
"We are a strip store and so are very much part of the community and the team here at Optus reflects that," he said.
"We have a good mix of men and women and cultures."
And Mr Eustace said a strong culture of honesty in how they do business is what cements them as a trusted business within the community.
A focus on families and businesses
"We offer a great family package and the team here is knowledgeable about the ins and outs of a whole family's needs," Mr Eustace said.
"Parents come into the store with a lot of questions when they suddenly realise they are at that stage when the kids need phones… or the kids have phones and other devices but everyone in the house has different needs.
"We pride ourselves on unravelling all of that for them with the most up-to-date and honest information and advice.
"We can talk about how to manage kids in this space – controlling time online or choosing locking apps – if people need that kind of advice."
Mr Eustace, who has been managing the Optus Elsternwick store for four years, said their approach is simple.
"Our customers shouldn't face any surprises when they get home. We are clear and honest about every package," he said.
Mr Eustace has been working in telecommunications for 15 years and has seen many changes in technology and products in that time.
"In this job, it is vital to keep abreast of everything and stay across all our demographics."
And a considerable part of Optus Elsternwick's demographic is businesses.
"A key component of our team are business specialists. We can take care of business needs. New businesses, for example, we can take care of their technology needs – offering a bespoke service.
"Again, trust is key. We have built up a reputation as a team that understands business needs and can offer solutions."
Keeping it simple
Just as important as keeping on top of ever-changing technology, the Optus team is well trained in explaining that technology.
"We explain in lay terms and we make sure everyone fully understands what we are selling them," Mr Eustace said.
"No one should go home confused about their package. And no one should feel ostracised.
"We ask customers to repeat back to us what we are explaining so that we know they have all the details."
Customers return again and again, Mr Eustace said.
And perhaps the team's strong code of respect in their day-to-day business encourages that.
"I personalise it," Mr Eustace said.
"I like to say to the team: just remember, that person with all the questions could be your mum, or dad.
"Approach everyone with the respect you'd want them to receive in a store."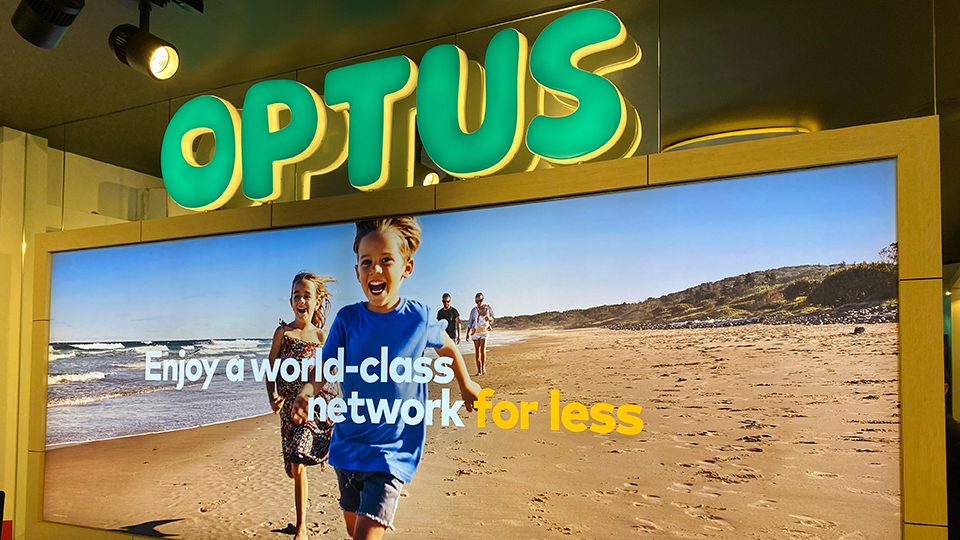 Community connection
Mr Eustace said the Optus team has a strong sense of community and the store has a partnership with places like aged-care facility Caulfield House.
"Staying connected is a vital part of ageing more healthily and if we come across an older person who we realise doesn't have a go-to someone for tech advice or other things and may be isolated, we refer them to the centre," Mr Eustace said.
Mr Eustace knows Elsternwick Village well and is proud of managing "a community store".
"We aren't tucked away in a large shopping centre or back street. We are part of a busy strip and that is great," he said.
Visit the store
380 Glen Huntly Rd, Elsternwick
Phone: (03) 7022 8405