August 24, 2017
Find flavours of the world in Elsternwick Village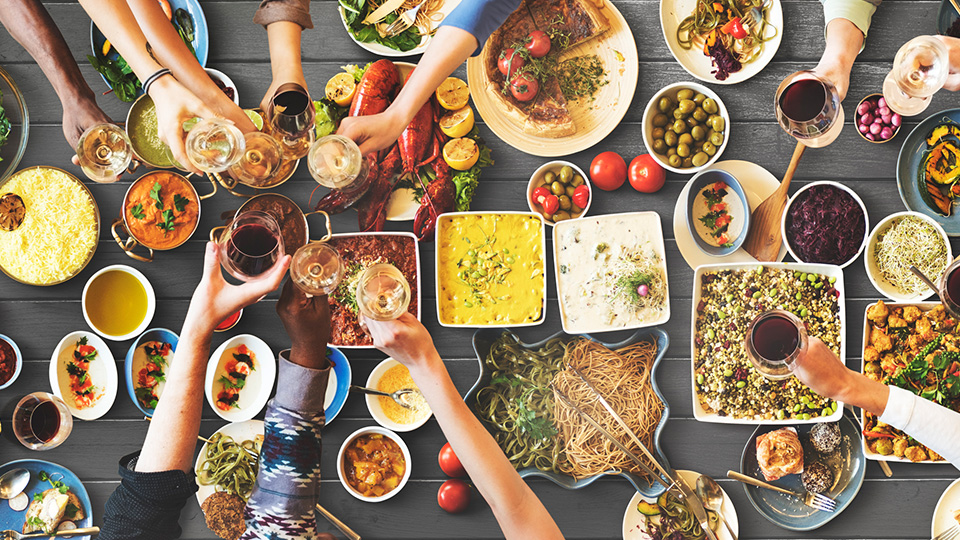 There's a great big, exciting world out there, and it's yours to explore every week, whoever you are. Yes, we can all experience world travel without even leaving the country, thanks to food.
The world is full of gastronomic wonders to explore, and with every mouthful you know you are experiencing centuries of history and tradition; tasting the very essence of a culture.
And while there is no end to the countries you can explore, real foodies understand there's only one great food destination to know: Elsternwick Village.
Elsternwick's vibrant, multicultural restaurant scene features choices from all around the world.
Become a seasoned traveller with our top pick of tastes of the world:
Middle Eastern cuisine
Middle Eastern dining is a trip through history for your tastebuds, with many dishes as old as civilisation.
While each country has its own cultural variations, most dishes include couscous, lentils, vegetables, lamb and nuts.
To explore the range of flavours from the Middle East right here in Elsternwick, work your way through the menus at Alev Alev Turkish Restaurant and Mama Falafel.
Asian cuisine
Thai dishes are known for their exotic flavours and fragrances, and range from spicy grilled lamb sticks to steaming bowls of Tom Yum Soup. Immerse yourself in the flavours of Vietnamese street food at Hanoi Hannah or go for Thai dishes at Khun Thai and Phad Thai Food.
Japanese cuisine is all about the freshest in-season produce and meticulously prepared fish and meat dishes. Check out the menus at Tataki, Bistro Goemon, Tokyo Deli, Tempura Japanese Cafe, and Momoyama Sushi.
For other flavours of Asia, try Singaporean cuisine at Ren Dao Vegetarian.
Hungarian cuisine
A truly classless cuisine, Hungarian dishes combine simple peasant food and highly developed Empire fare. It's hearty and indulgent and perfect for cold winter evenings. Warm up at Budapest and see for yourself.
Russian cuisine
Pickles are popular as are potatoes, and mushrooms feature in many dishes – no one does comfort food like the Russians.
Try out some of the dense, flavoursome stews, and dark, exotic breads and dumplings at Nevsky Russian Restaurant.
Italian cuisine
It's the nation responsible for everyone's obsession with pizza and pasta dishes. But you haven't experienced the exquisite simplicity of true Italian food until you've eaten at 48H Pizza e Gnocchi Bar.
Lebanese cuisine
One of the freshest and most flavoursome of the world's cuisines, Lebanese fare is all about combing olive oil, lemon and garlic with barbecue flavours. Feast to your heart's content at Talk of the Town.
Georgian cuisine
Thanks to its location between Europe and Asia, Georgian cuisine draws flavours from the two regions, as well as the Middle East. Try a sumptuous banquet at the Umbrella Lounge Bar for a true taste of Georgian cuisine.
Looking for more?
To explore more food in Elsternwick Village, view our full list of restaurants, eateries and diners here.