March 27, 2018
Meet the Easter Bunny 2018 photos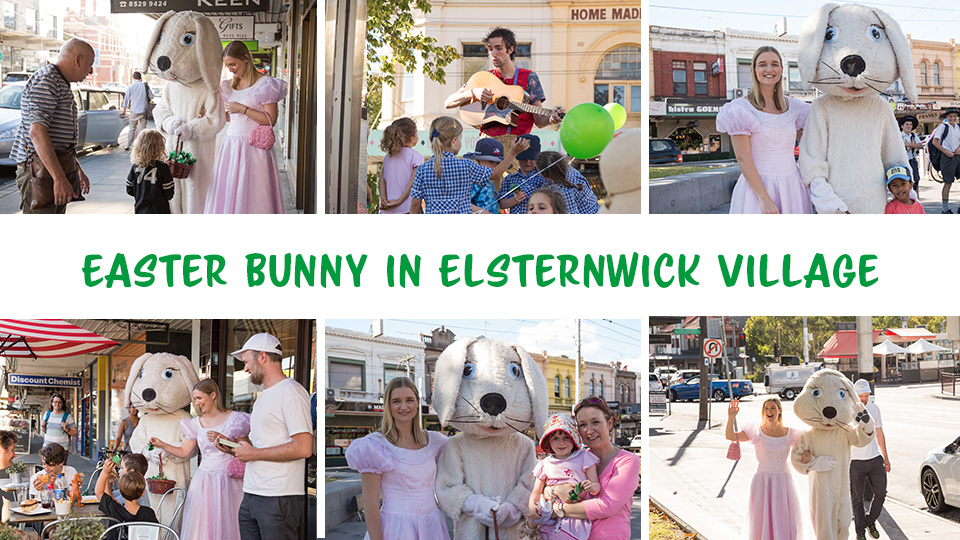 Thank you to everyone who came down to Elsternwick Village to meet the Easter Bunny and have their photo taken with him.
To mark the Easter season, we ran two promotional days (March 23 and 24) where people came to the shopping precinct to meet the Easter Bunny and get some free chocolate Easter eggs.
Children particularly enjoyed meeting the Easter Bunny and his helper princess/fairy, and sang along to live music with our roving guitar player.
Families also had the opportunity to get a professional photo taken with the Easter Bunny on Friday, March 23 at Elsternwick Plaza, while others enjoyed meeting and greeting the Easter Bunny as he walked up and down the shopping precinct on Saturday, March 24.
To see a range of photos from the event, view the gallery below.
Tag yourself on Facebook
We've also shared the photos on Facebook so be sure to find your picture and tag yourself.
Meet the Easter Bunny 2018 - image gallery